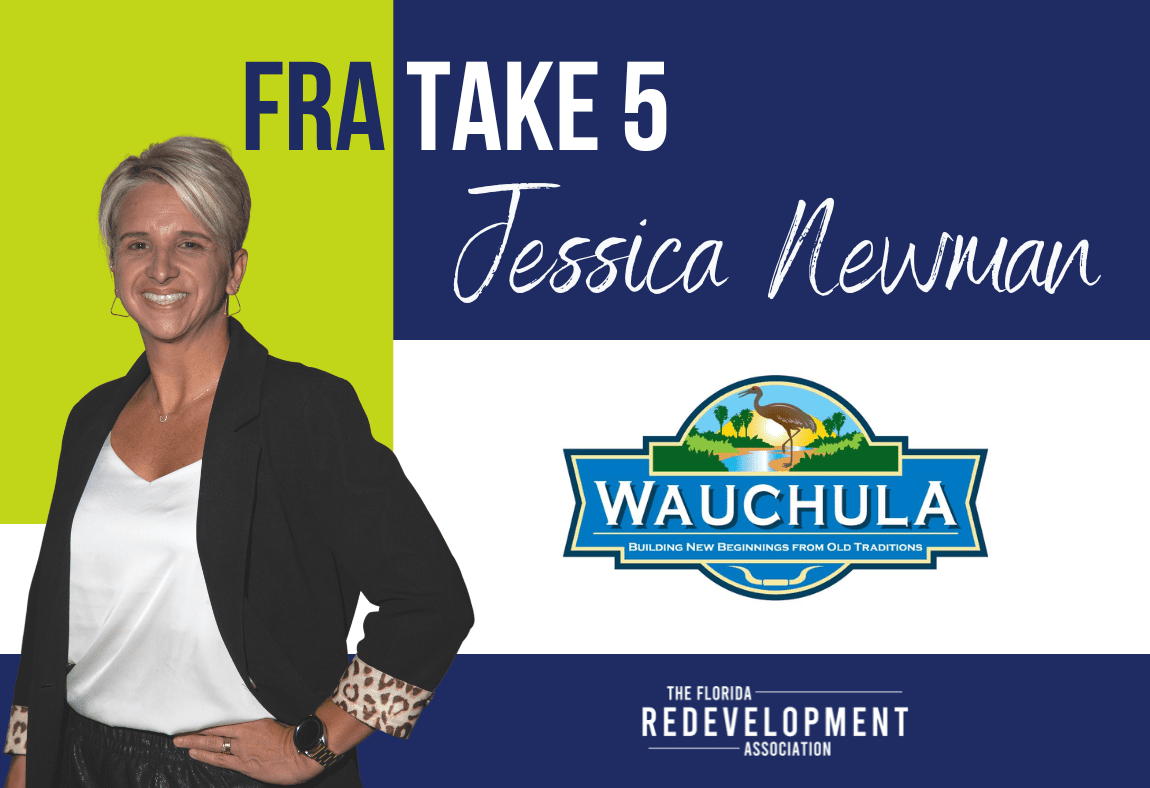 Jessica Newman
Wauchula Community Redevelopment Agency Director
Q: What is your best piece of business advice for a new FRA member?
Jessica: My best piece of advice is to have patience with perseverance. Redevelopment can take time. There will be setbacks and unexpected obstacles; however, your work will make a lasting change and will be worth it all.
Q: If you had a superpower, what would it be and why?
Jessica: You mean I don't already have superpowers? My superpower would be the ability to see into the future. This would help move projects forward faster by seeing potential obstacles that may come up and therefore being able to address them early on.
Q: We are going out for dinner/entertainment in your CRA District. Where are we going and why?
Jessica: We have such good dining options in Wauchula, all of which are independent and locally owned, except our fast food. American, Mexican, Greek, Italian, Peruvian, or Chinese: dinner can be whatever your tastebuds desire. Depending on your idea of fun, I would either take you to the Peace River to hunt fossils at Crews Park or to enjoy a play in our historic city auditorium.
Q: What do you hope to be remembered for?
Jessica: I hope to be remembered for my commitment to my community and passion for improvement, while always being mindful of what makes Wauchula special and being careful to preserve it. I would hope my passion and my pride were evident and contagious and spread to others to carry forward.
Q: What is the most exciting part of being in redevelopment?
Jessica: The most exciting part of redevelopment is being able to see the results. Whether it is new construction on a vacant lot, the renovation of a blighted building, creating homes for families, or creating amenities for the public to enjoy here in our own city – these are tangible, visible things that are transforming my city and bringing joy and pride to my community.