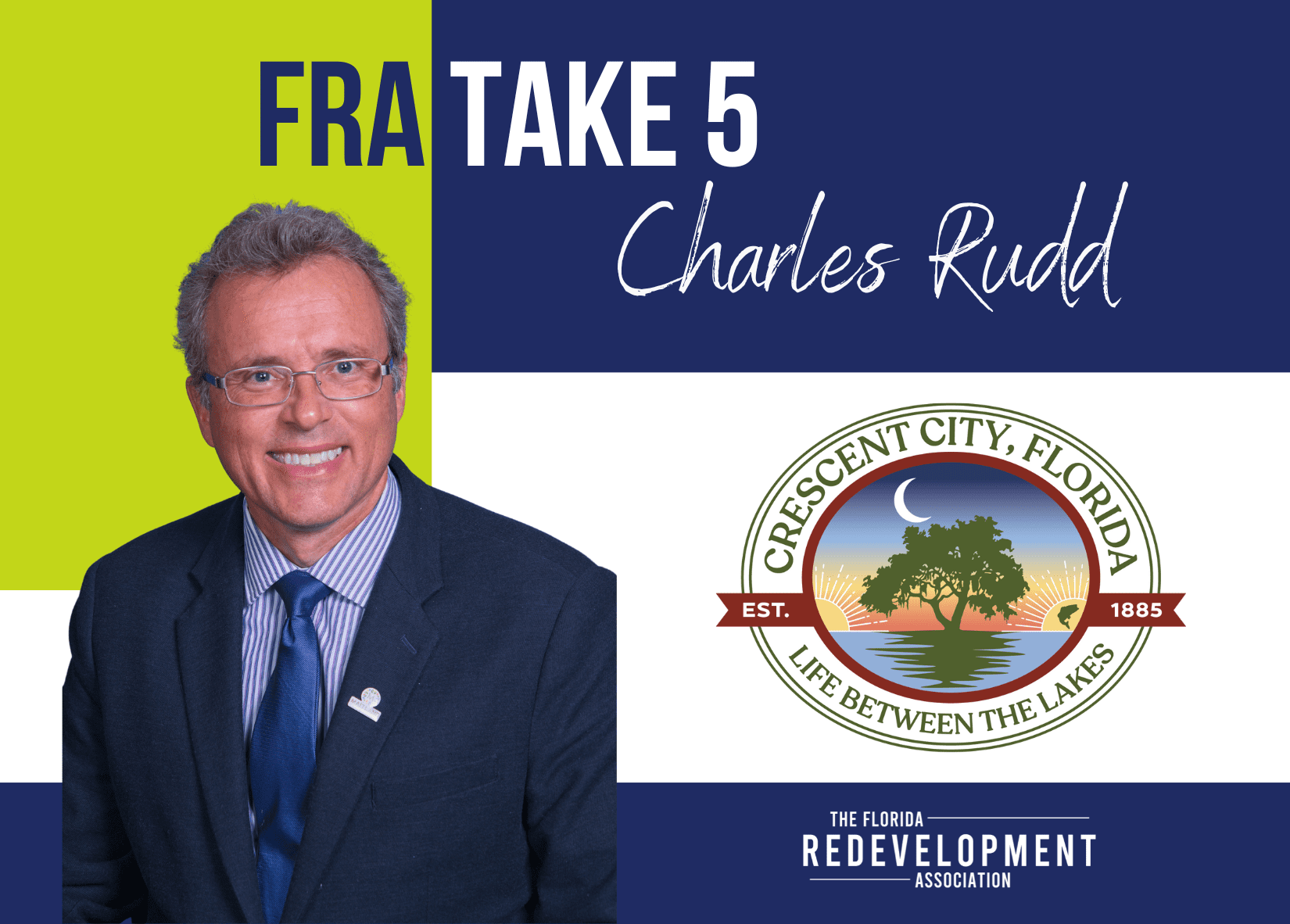 Charles Rudd
FRA Board of Directors
City Manager, CRA – City of Crescent City
Q: What is your best piece of business advice for a new FRA member?
Charles: Pull the benefits of membership to you. Don't just sit back and say you didn't get any benefit. Volunteer on committees, attend the conference, respond to questions, and be an active participant.
Q: If you had a superpower, what would it be and why?
Charles: Flying would be cool, but I think I would like to be able to make people laugh whenever I wanted to. Laughter makes people feel good, lightens the situation, and can bring people together.
Q: We are going out for dinner/entertainment in your CRA District. Where are we going and why? 
Charles: We are going to 3 Bananas to enjoy the view of Crescent Lake from the porch and enjoy the food and entertainment.
Q: What do you hope to be remembered for?
Charles: I hope to be remembered for making a difference in the communities I served and with the people with whom I worked.
Q: What is the most exciting part of being in redevelopment?
Charles: Impacting a community; being able to conceive of a solution and implement it.