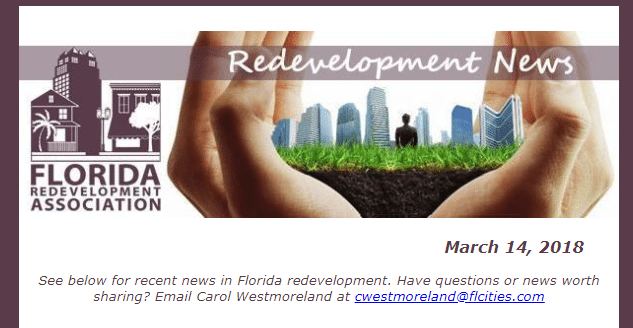 The 2018 Legislative Session concluded with no changes passed to the laws that govern Community Redevelopment
Agencies! We want to thank our intrepid lobbyists, our members, our community leaders and the citizens of Florida for believing in #CRAs statewide. You are the reason #RedevelopmentWorks.
To learn more about the 2018 session, read our latest newsletter here!