ORLANDO — Many concurrently developing elements contributed to the growth of Edgewater Drive in College Park, Orlando City Commissioner Robert Stuart said, but the reduction of the road from four to three lanes played a role in rebuilding the district.
A group of Lakeland political, governmental and real estate representatives, including City Commissioners Bill Read and Justin Troller and several candidates for office, trekked to Orlando on Friday to hear tell of the changes wrought to Edgewater Drive since 2002 when a 1.5-mile stretch was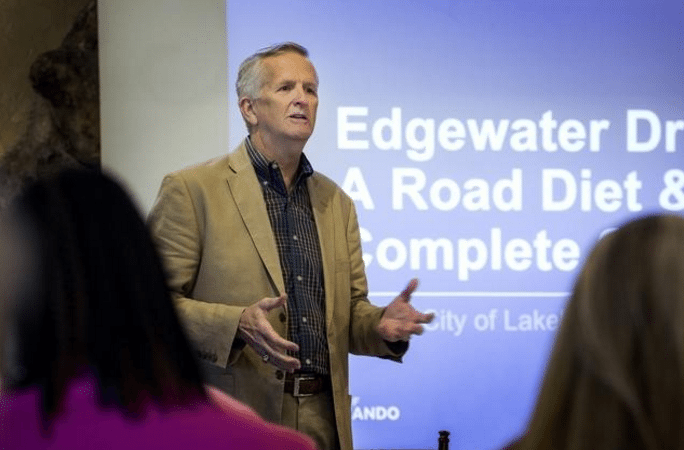 reduced from four lanes to three.
The road was presented as a model for a proposed lane reduction of five lanes to three on Lakeland's South Florida Avenue from downtown to Dixieland.
"I'm the guy who stood up and said 'You're nuts, don't do this,'" Stuart said of the Edgewater decision, which happened before he joined the Orlando City Commission 11 years ago.