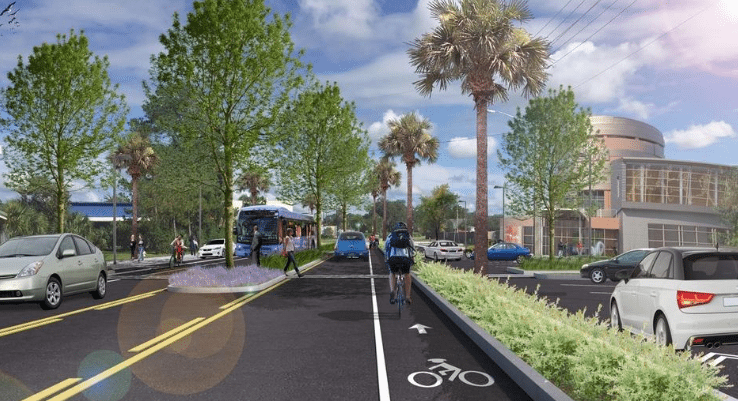 Gainesville changes.
The Thomas Center was the Thomas Hotel, named for the family who made it their home in 1910.
The Sun Center was once the Gainesville Sun headquarters. The newspaper's name remains on the building's outside wall.
Lillian's Bar was Lillian's Music Store, memorialized in Tom Petty lyrics.
Perhaps most strikingly, Depot Park was the train depot, used exclusively for transportation and industry. Today, this South Main Street area bustles with businesses and civic hubs like First Magnitude Brewing, Heartwood Soundstage, the Gainesville Fine Arts Association Gallery and the near-complete Cade Museum.
Change is all around us. And when a neighborhood evolves from its industrial past, its roads necessarily change too. Today's South Main Street should be a safe and attractive place to walk, bike and drive — while still accommodating trucks for remaining industrial uses.