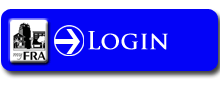 Are you connected with myFRA?
The new members-only portion of the FRA website is a great resource for our members.
MyFRA
is a dedicated space for FRA members to connect, collaborate and share information to strengthen redevelopment efforts throughout Florida.

On MyFRA members can:
Network with other members
Submit and answer member queries
Collaborate using groups
Stay up to date on redevelopment news
Complete the form below to request your invitation to the FRA Member Network website. Once you sign up, you will receive a user name and password via email.
[contact-form 2 "FRA Member-only invitation"]