CRA SET TO RELOCATE HISTORIC HOUSE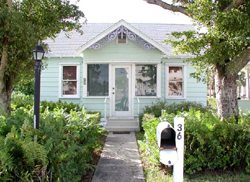 Harvel House moving to Historic Fifth Avenue
DELRAY BEACH, Fla.—The Delray Beach Community Redevelopment Agency is relocating a historic single-family structure from 36 SE 1st Avenue to a CRA-owned lot at 186 NW 5th Avenue on Thursday, December 16th, beginning at 5am.
The Harvel House, as it is called, will travel a route designed to avoid major intersections during the 4-6 hour move. It will travel south on SE 1st Avenue, west along SE/SW 2nd Street, north along SW/NW 6th Avenue, then east along Martin Luther King, Jr. Drive/NW 2nd Street.
Brownie Moving and Heavy Hauling, Inc. will facilitate the move. In March 2010, the CRA agreed to relocate the structure to one of its vacant lots, making the property at 36 SE 1st Avenue suitable for redevelopment. At its new location, just north of the Spady Museum campus, the Harvel House will become a contributing structure in the West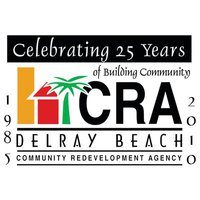 Settler's Historic District.
Future plans for the structure have not been finalized, but CRA officials intend to convert the residence to commercial use as either office or retail space.
For more information, visit the CRA website at www.delraycra.org or contact Jeff Costello at the CRA office at (561) 276-8640.