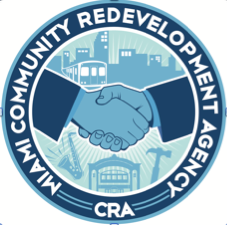 OMNI CRA POSITION: LEGAL ASSITANT
SALARY: D.O.Q
OPEN: FROM JANUARY 29, 2018 – February 28, 2018
JOB DESCRIPTION:
This is specialized legal secretarial work. The primary responsibilities for this position involve performing relatively complex legal secretarial assignments to include transcribing and typing documents pertaining to all legal work and CRA day to day transactions as assigned. Work includes drafting, typing, researching, and filing memoranda that may be exempt from public records as well as routine documents.
Work also involves public contact. Work requires the application of knowledge of legal methods, requirements and terminology in meeting a variety of work problems. General supervision is provided by an attorney or supervisor. Detailed work instructions are received from a supervisor when work is unusually complex. Work may require the exercise of independent judgment and discretion in its performance and is not of a routine mental, manual, physical or mechanical nature. All decisions will be made in accordance with established guidelines and procedures. Considerable knowledge of legal terminology, spelling, punctuation, and grammar, as well as various legal forms, instruments and documents.
Knowledge of government, organization and operations.
Ability to establish priorities for processing a variety of documents in accordance with procedures.
Ability to operate personal computers, and other office equipment with a high degree of accuracy and speed.
Ability to understand and follow moderately complex verbal and written instructions.
Ability to establish and maintain effective working relationships with other CRA employees, City officials, attorneys and the general public.
Ability to communicate effectively, both orally and in writing.
Essential Functions:
Drafts and types documents from written material/instructions and participates in the transcribing of information. Information may include legal correspondence, contracts, resolutions, and ordinances.
Establishes and revises work priorities and schedules. Maintains supervisor's calendar and appointment schedule. Maintains assignment lists and files.
Assist with travel arrangements and complete associated travel reimbursement documents.
May perform receptionist work, taking and screening telephone calls, making decisions to determine the appropriate information to be given, routing calls to appropriate parties, taking messages and greeting visitors.
Reviews, proofreads and edits all work for quality and scrutinizes causes of corrections, revisions, and re-runs.
Performs general or routine work, including electronic research
Maintains files of correspondence, forms, reports and other materials by filing and sorting material alphabetically, numerically or by other predetermined classification systems.
Performs other related work as required.
Minimum Requirements:
A minimum of 60 college credits and considerable (2 – 4 years) experience performing legal secretarial duties in a law office within the past ten (10) years.
OR
Equivalent combination of education and experience beyond 60 college credits.
Tools and Equipment:
Personal computers, printers and other office equipment
SUBMITTALS: PLEASE SUBMIT COVER LETTER, RESUME AND SUPPORTING MINIMUM REQUIREMENTS TO IJONES@MIAMIGOV.COM .