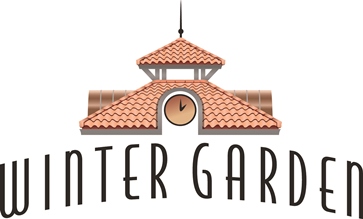 The downtown business district of Winter Garden has experienced a renaissance in recent years. Downtown has been transforming into a vibrant, walkable, welcoming urban core that is beloved by residents and visitors alike. The success of the downtown area has created a great demand for office, retail, and residential space to accommodate the needs of local businesses and residents- a demand that cannot be met by the current building inventory. The City will be requesting proposals from qualified real estate developers ("Developers") to create a multi-story commercial or mixed-use development utilizing a City-owned property. The address is 270 W Plant Street.
The property is located within the Historic Downtown District and is currently owned by the City, which intends to offer the property for sale and redevelopment. The site property currently contains a 5,528 square foot building that has been used as a City administration building and a film academy, but is currently vacant. The site is located directly east of City Hall and north of the Winter Garden Pavilion, which is the site of the popular Saturday morning Farmer's Market. The property to the east is currently used as a parking lot, but future plans include the construction of a multi-story commercial building abutted by additional City park space. The site is within close proximity to both the downtown retail core to the east and the new Plant Street Market to the west.
To view the entire RFP, click here.